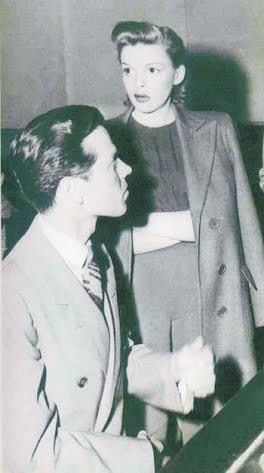 To be stored away for your holiday cocktail party conversation purposes:
"Hugh Martin, the composer, lyricist, arranger and pianist best known for creating the Judy Garland standards "Have Yourself a Merry Little Christmas," "The Boy Next Door" and "The Trolley Song," died on Friday at his home in Encinitas, Calif. He was 96.

Garland initially refused to sing the holiday ballad, which began, "Have yourself a merry little Christmas/It may be your last," until that second line was softened to "Let your heart be light."

-from Martin's March 14th 2011 obituary in the New York Times

It sounds morbid, but the
New York Times
'
Obituary section
is one of my favorite parts of the paper. I started reading it regularly on the recommendation of a friend who has it set as her homepage. I was pretty horrified the first time I saw her open her Internet browser, but it made sense when she explained it to me. Think about it: Anyone notable enough to be written up in the New York Times upon his or her death has probably had a very interesting life, and has contributed something pretty major to society.
Now it's one of my favorite feeds on my RSS reader-- I always learn something new and often come away inspired.