I have to admit: When the weather is
finally
nice in San Francisco, it's pretty difficult to have a case of the Mondays.
If you can swing it in the next couple days of this heat wave, you should really head to the western part of the city-- it's nice to be at an SF beach without needing to bundle up.
N.B.: All the photos below were taken after 3:30pm, so even you breadwinners out there can take in these sights on a weekday if you're able to duck out of work a couple hours early one day (go on, do it!) Weekdays are the best because the beaches and trails are so much quieter.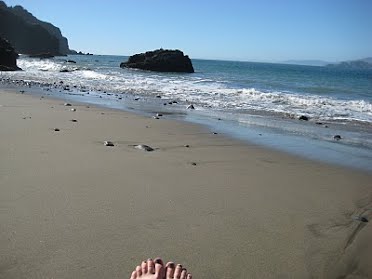 China Beach
(and my toes-- Essie
Chinchilly
, in case you were curious)
Land's End
coastal trail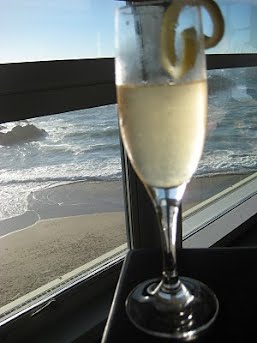 French 75
at the
Cliff House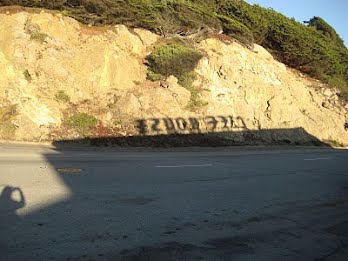 Feeling artsy post-cocktail