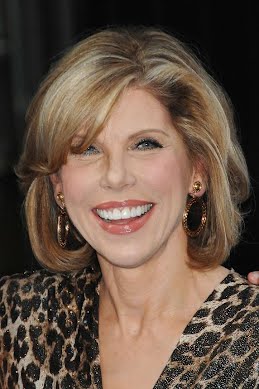 "I attribute the longevity of my career to the fact I didn't have to carry that [sex symbol] mantle. I was never beautiful so I'm not unbeautiful. I may not have been a leading lady, but I had great clothes and funny lines. I think I had more flexibility."
-
Christine Baranski in the NYT's new monthly feature, "Main Course"
I've always loved the simple, direct, yet sensitive writing of the NYT's fashion journalist
Cathy Horyn
(think Steve Jobs' memos, but on the topic of runway fashion rather than consumer technology.) But I haven't read as much of her as I'd like, since
her beat
often isn't of very much interest to me.
Sure, I like to read a monthly women's fashion magazine or two (
Elle
is my favorite), but that's more for the pop culture than for the clothing spreads. I'm not interested in keeping up with the constant treadmill of multi-city, multi-season "fashion weeks" that Cathy Horyn writes about for a living.
That's why I was happy to see that the Times has given Horyn a new monthly column called "Main Course," which is billed as "a conversation over lunch with a notable public figure." For the column's debut, Horyn
sat down with
the actress
Christine Baranski
at storied Manhattan media power lunch spot
Michael's
(Horyn notes that during their lunch Barbara Walters was naturally sitting one table away, and, just as naturally, Baranski didn't notice.) Needless to say, I thought the whole article was fantastic.
P.S. Although I'd beg to differ on Baranski's assertion that she's not beautiful, I get what she's trying to say. I'd take great clothes and funny lines over youthful sex symbol status any day.